PAST IEC TX GULF COAST EVENTS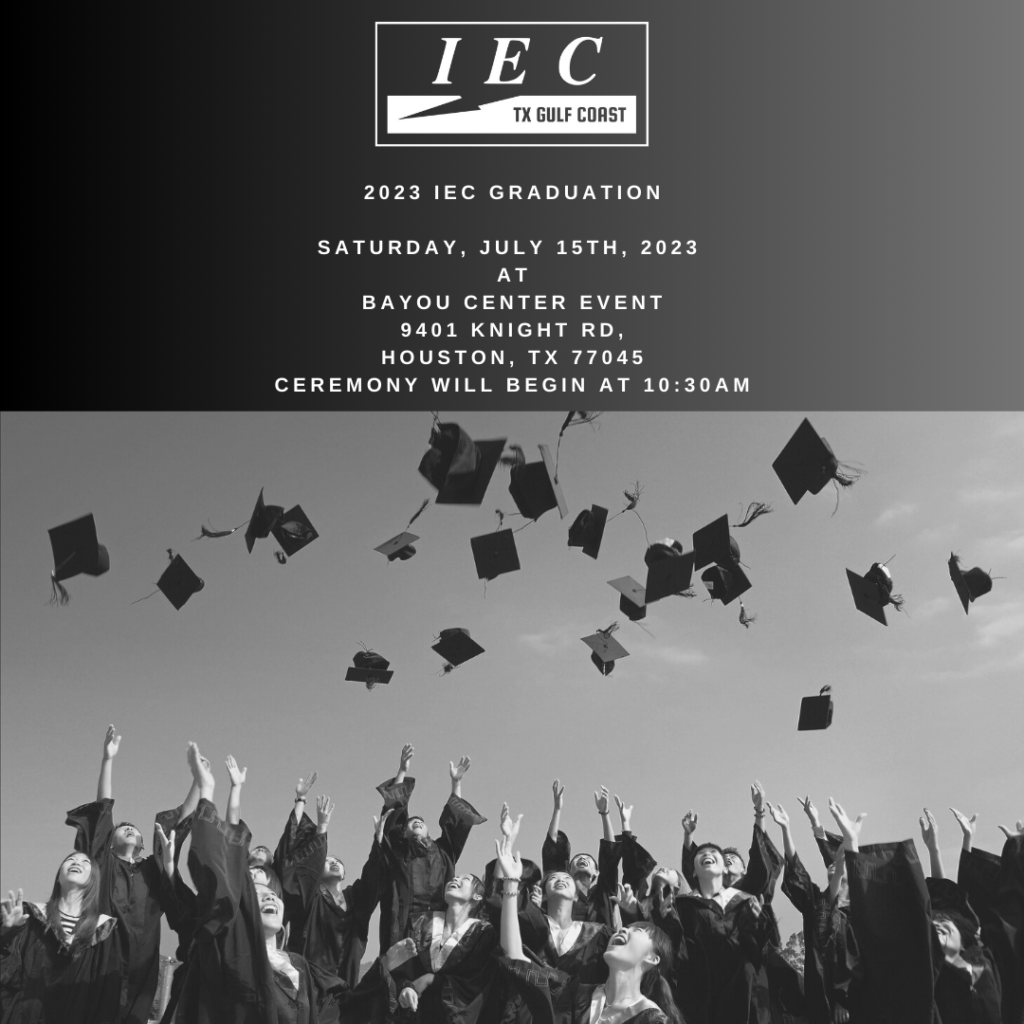 Apprentice of the Year 2023- Hugo Ponce

Independent Electrical Contractors
Texas Gulf Coast Chapter
Class of 2022
Graduation Ceremonies
July 23, 2022
Special Thanks to:
Board of Directors
A&T Committee
Apprenticeship Instructors
IEC Staff
Apprentice of the Year 2022 - Phoung Nguyen
2022 WIRE-OFF COMPETITION
June 1, 2022 @ 4PM
The 4th Year winner of the Wire-Off will be announced at Graduation and will go on to compete at the National Competition during the IEC National Convention & Expo.
1st, 2nd, & 3rd Year students will also be competing with the 3rd Year winner receiving a trip to the National Competition.

SCHEDULE OF EVENTS
Captain's Party: May 11th -
Hobby Event Center
(5pm-9pm)
Tournament: May 13th - Begins @6am
Weigh-In: (1pm-2pm)
Topwater Grill, San Leon
Weigh- In Party: (11am-4pm)
We hope to see you there!
IEC PHCC Safety Tradeshow
IEC and PHCC are partnering to bring you a Safety Trade Show and Crawfish Boil. Please join us to see the latest in Safety Gear and enjoy great food.
March 23, 2022
10:00am - 3:00pm
IEC Auditorium
601 N Shepherd Ste. 350, Houston, Texas 77007